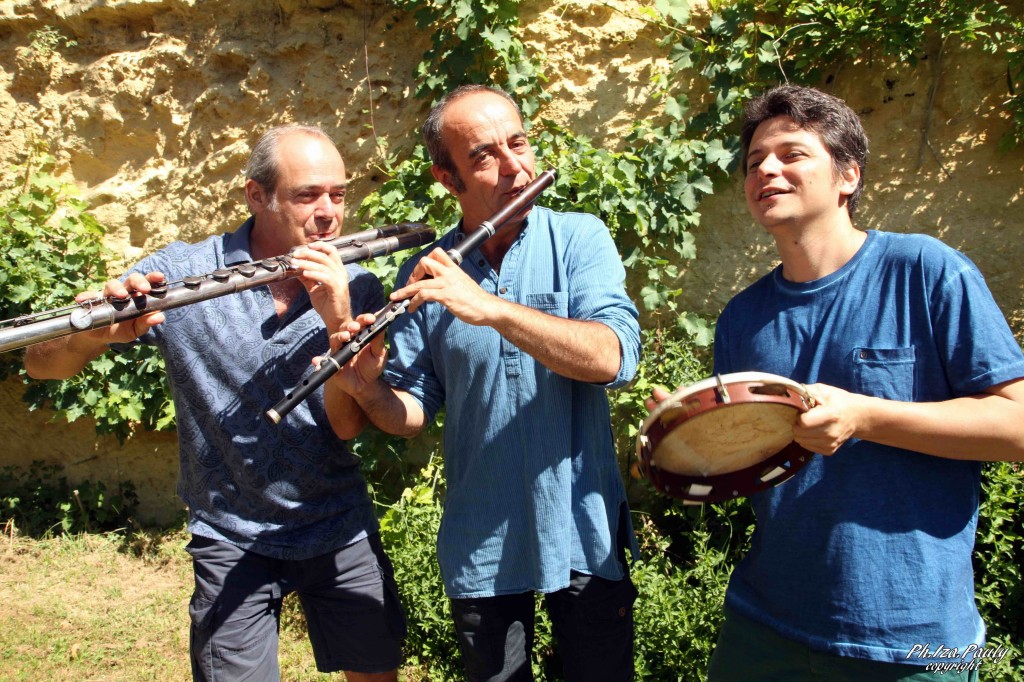 The great Carlos Malta instigated this trio composed of Jean-Luc Thomas (Flute, Live electronics), Carlos Malta (Flutes, Pifanos, …), Bernardo Aguiar (percussions). It played several concerts in Brazil in September and October 2013. The repertoire is based on joyous improvisations drawn from Breton or Brazilian melodies and some compositions by the trio's musicians. A good, cheerful, if somewhat risky, encounter with some incredible personalities.
CARLOS MALTA
A respected bandleader, arranger, composer, multi-instrumentalist and musical producer and educator, Carlos Malta is one of the most active musicians in Brasil. "The Sculptor of the Wind" is his code-name, owns an original and creative stile presenting a new sound from Brazil.
Among his recordings:
Rainbow, in duo with a Swiss cellist Daniel Pezzotti nominee for Sharp Awards;
O Escultor do Vento (The Sculptor of the wind), his 1st authoral work, where he overdubs himself and have special guests as Lenine, Nico Assumpção and Robertinho Silva, released in USA titled "Jeitinho Brasileiro;
Carlos Malta & Pife Muderno and Paru "reborning" over the "Fife Bands" , an ancient brazilian tradition, was nominee for the I Latin Grammy Awards;
Tudo Coreto, with his band Coreto Urbano, putting together brass and percussion; Pimenta, one tribute to the great singer Elis Regina;
Pixinguinha Alma e Corpo, with a new conception of Pixinguinha's music for woodwinds and strings quartet;
Ponto de Bala, with the best of his recordings after 10 years of solo flight, and lately
After Carnaval with the tRIO (plus Thomas Clausen and Celia Malheiros)
Tudo azul leading his quartet ,he performs original compositions.
As educator, he mastered classes at the Berlkee School of Music (Boston), Conservatory of Paris (France), University of Florida (USA) and in Denmark at the Royal Academy of Music (Aarhus ) and Rytmisc Corservatorium (Copenhagen) .
As performer leading his diverse groups, he played in France, Switzerland, USA, Germany, Holland, South Africa, Japan, Morrocco, Venezuela, Denmark, Sweeden , Domenican Republic, Cuba, where he performed with Chucho Valdez and Michel Legrand.
Sculpting multiple sounds on all saxophones and flutes, Carlos Malta translates through his sound the soul of Brazilian music.
To Listen