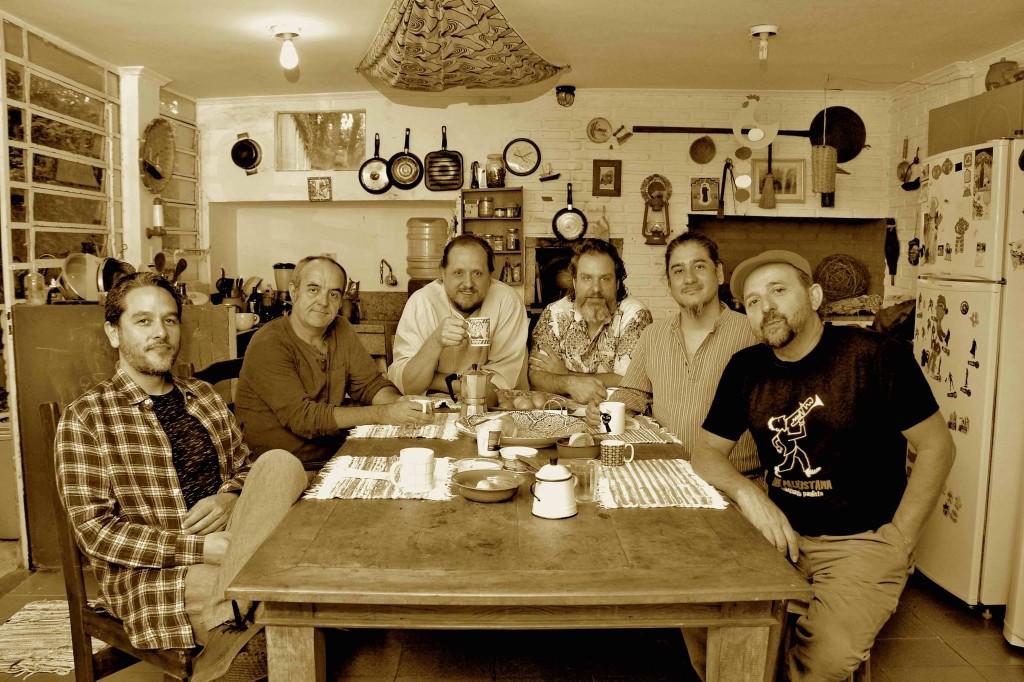 Kerlaveo in Breton means "Home of the audacious". 'Audacious' applies to those who devote themselves to difficult tasks, artists unhindered by obstacles or dangers.
It also applies to whatever is new, daring and challenging to the established order.
Thus, the Home of the audacious is our territory where creation of possibilities is newly-born spontaneously without fear of being misunderstood or unaccepted.
Kerlaveo, born in 2014 from a musical and humane affinity , is an instrumental group which experiments on the boundaries of musical styles. A Breton "Jongo", Celtic "Marche", Venezuelan "Chorinho",  Bulgarian "Modinha" — everything is possible in this musical world where frontiers are simple references, never limits.
All these pieces have been composed by the group's members. The disc is recorded live to fully transmit the atmosphere and energy of a concert.
The Home of the audacious comprises: Jean-Luc Thomas,  Breton flautist with strong Celtic and African influences and numerous collaborations; Vitor Lopes, harmonica player, bewitched by the Brazilian "Chorinho" and its endless associations; Toninho Carrasqueira, flautist who evolves like a dancer across different forms of music from classic to improvisation; Carlinhos Antunes,  a global social adventurer, who vibrates the chords of Africa and Latin America; Gabriel Levy, maestro of accordion and piano, master of oriental languages and eastern European culture; Rui Barossi, double-bass player, lover of world music and its reinventions; Pedro Ito, who plays drums and percussions of the world with a rare sensitivity.
Make yourself at home in the House of the audacious, welcome to Kerlaveo.
K E R L A V E O
Carlinhos Antunes – guitar, cuatro venezuelano, n´goni
Gabriel Levy – piano, accordion
Jean-Luc Thomas – wooden transverse flutes
Pedro Ito – percussions, drums
Rui Barossi – double-bass
Toninho Carrasqueira – silver transverse flute
Vitor Lopes – guitar on Kerlaveo and  harmonica on other titles